Cue the Doom Music
It's exam season.  And if I'm absolutely fair, I fare okay this semester — only two exams to sit, whereas most of my RMIT pals are up for a heart-breaking four exams (yes, it's all well and standard until you're looking down the barrel at four exams, when everything is considered barbaric).
Today is my Software Engineering Fundamentals exam.  It's as fun as it sounds — three hours of UML diagrams.   At the moment, it feels like the only thing I may gain from doing well is that the following xkcd comic is another layer of funny: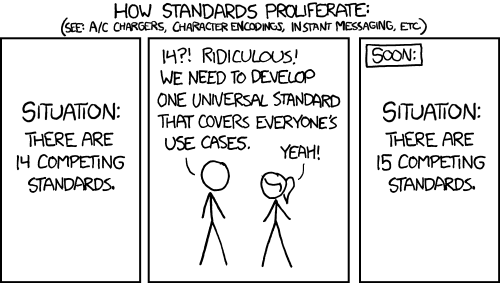 Best of luck to everyone in the same, two-to-three hour long situation.  Afterwards, I'm going to show you some new clothes I made.